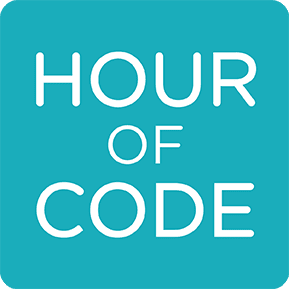 Hour of Code™
at the University of Wisconsin-Platteville



Computers are everywhere, changing every industry on the planet, but fewer than half of all schools teach computer science. Girls and minorities are severely underrepresented in computer science classes, and in the tech industry. Good news is, we're on our way to change this.

With the Hour of Code™, computer science has been on homepages of Google, MSN, Yahoo!, and Disney. Over 100 partners have joined together to support this movement. Every Apple Store in the world has hosted an Hour of Code™. Even President Obama wrote his first line of code as part of the campaign.

That's why students in 3rd through 12th grade at Platteville High School, Platteville Middle School, Westview Elementary, and Lancaster High School, along with home schooled kids, Girl Scouts, and Boy Scouts, are joining in on the largest learning event in history. From Dec. 4 through Dec. 10, tens of millions of people from over 180 countries will participate in the Hour of Code™ challenge.
The Hour of Code™, organized by the nonprofit Code.org and over 100 others, is a global movement that believes the students of today are ready to learn critical skills for 21st-century success. Please join us.

Registration Deadline: Thursday, December 7
When: Saturday, December 9 from 1–2 p.m.
Where: 009 Ullrich, University of Wisconsin – Platteville, 1 University Plaza, Platteville, WI 53818
Registration link: Click here to Register
Contact: Donna Gavin, Senior Lecturer
Email: gavind@uwplatt.edu
Phone: 608.342.1966
Please arrive on time to take advantage of the entire hour of coding! To find Ullrich Hall, go to the campus map. Participants can be dropped off as early as 12:50 pm and can be picked up a little after 2pm. Parents are welcome to stay with their younger children. We will have about 25 college student assistants at the event.
In order to participate, the parent or guardian must sign a consent form, then scan with your phone or scanner, and email your scanned picture file to gavind@uwplatt.edu. If you do not have access to a scanner, you can mail it to:
University of Wisconsin-Platteville
Department of CS/SE
c/o Donna Gavin
1 University Plaza
Platteville, WI 53818
We prefer for you bring the signed and completed consent form to the event only if you think it will not arrive on time in the U.S. mail. It's important that we have it the day of the program. Extra consent forms will be available the day of the event as long as the parent or legal guardian is present to sign it.
Hour of Code is sponSored by: